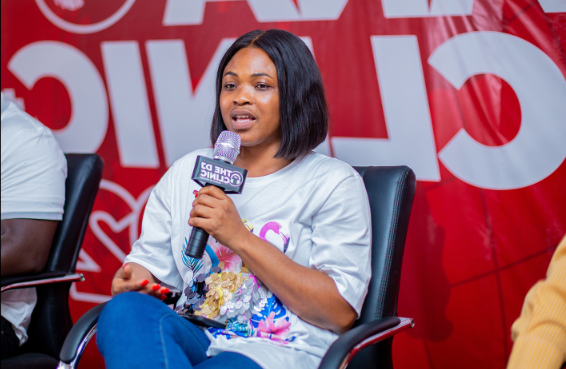 The second edition of the Ghana DJ Clinic has thrown the spotlight on females in the creative arts business.
The clinic, which is organized by Merqury Republic, saw a great number of emerging and established female creatives benefit from a wide range of activities including music production, voice over recording, mixing, branding and financial discipline through seminars and workshops held in Accra.
According to a survey by the DJ's Union of Ghana (DJUGA), women made up fewer than 6% of DJ's in the country's creative ecosystem. Owing to this unequal representation of women, organizers of the clinic are taking deliberate steps to close the male to female ratio in the creative arts business. This decision informed the organization of its first ever all female seminar and workshop to educate, enable and empower females to take up professions in the creative arts sector especially in the DJing aspect
Participants of the clinic were exposed to new skills, use professional equipment and were taken through the basics of scratching by celebrated DJ, Master Que.
Speaking at the event, DJ Phinaj said "one thing that I would really thank the DJ clinic for is the training that they are giving us right now. Because some of us (female) DJs, we feel shy or timid to do certrain stuff. So far me personally, I am learning so much"
Key personalities who imparted their knowledge on the participants includes Switzerland Ambassador to Ghana, Philip Stadler, award winning media personality and women advocate, Doreen Avio, artist manager George Britton, and Operations Manager of Creative Arts Agency, Frank Owusu.
The 2021 edition of the clinic was supported by the Switzerland Embassy in Ghana. This partnership was made possible as a result of a pledge by the Swiss Embassy in Ghana to help celebrated media personality Doreen Avio to empower female Disk Jockeys in Ghana.
The Ghana DJ Clinic is a workshop for DJs and other creatives including music producers, sound engineers and musicians to be empowered, learn, share ideas, network and discover new trends in the music business.